CAMPTOWN OF SHOW LOW...
WE LOVE IT HERE!
Camptown has so much to offer for your year-round housing!
Camptown is an Adult Community. We're Family Owned. Maintenance and Management On-Site! We're located in the heart of Show Low yet, secluded in the tall pines, we're just walking minutes from Shopping, the City Aquatic Center, City Park, Northland Pioneer College, Library & Senior Center, and we're within 20 minutes of the Indian Casino & Ski Resort. Show Low boasts over 40 stocked Fishing Lakes & Numerous Private & Public Golf Courses. Camptown is within a few miles from seasonal stocked Fools Hollow Lake and Show Low Lake!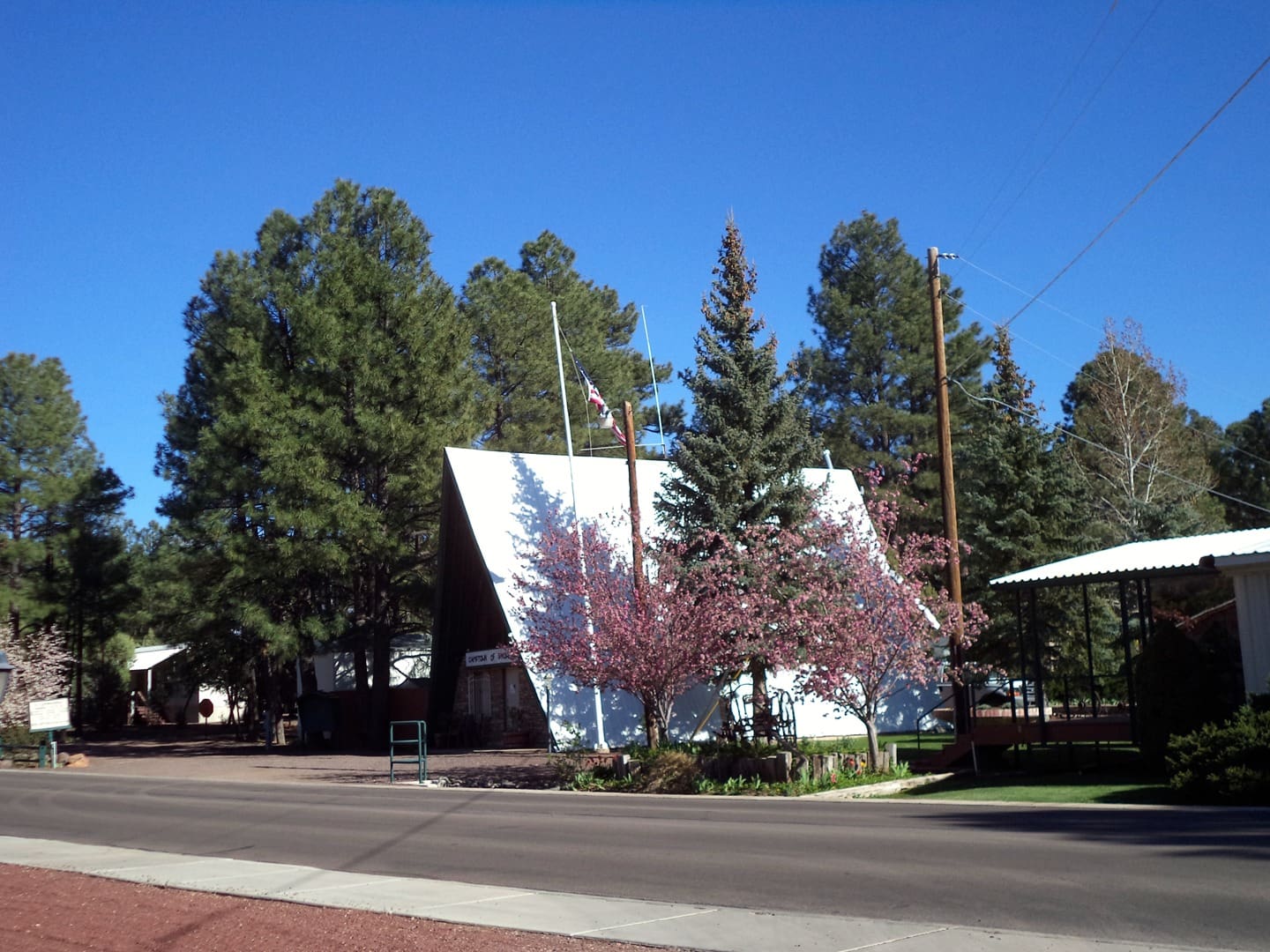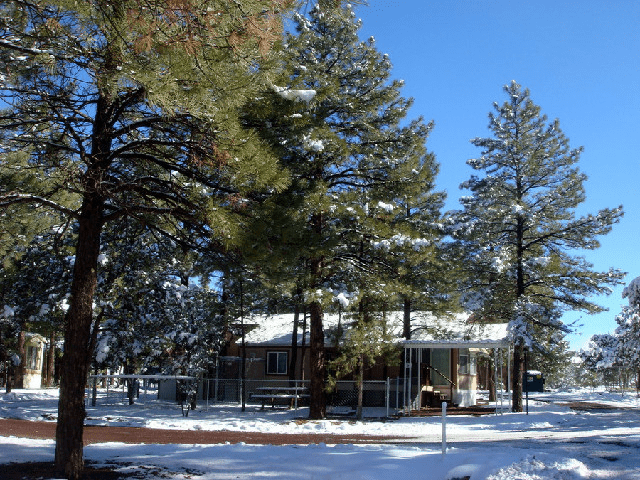 we have large roomy spaces with lots of trees, it's like living in the forest!
Camptown has over 100 units, and is spread out over almost 12 acres! We have Roomy Tree'd Spaces, Many with Fenced Yards. We Love Pets, and yours are always welcome! Our Grounds are Beautifully kept with a large array of Flowers, Trees, Foliage & Charm! We have a walking path to the local City Park & Dog Park, Aquatic Center, College, & Local Shopping Center. You'll enjoy seeing local Wildlife; Elk, Deer & others are known to mosey on thru the Park.
Camptown has a beautiful Community Club House & Dog Park.  A nice fully covered porch is available to all our residents just to hang out and socialize with your friendly neighbors.  We have activities throughout the Season;  Breakfasts, Pot Luck Dinners, Movie Nights, Cards, etc. Our  Laundry Facility is Beautiful with our  Indoor Mailroom with Locking Mailboxes. Everyone that Resides here is a Permanent Resident. Camptown is on all City Services, our rates include water, sewer, garbage & cable, wi-fi is available on the property by the office hot spot! We have beautiful grounds, well maintained.  The seasonal activities are also included in our rates. Utilities are provided and billed directly by the providers Arizona Public Service for electric & Unisource for natural gas services.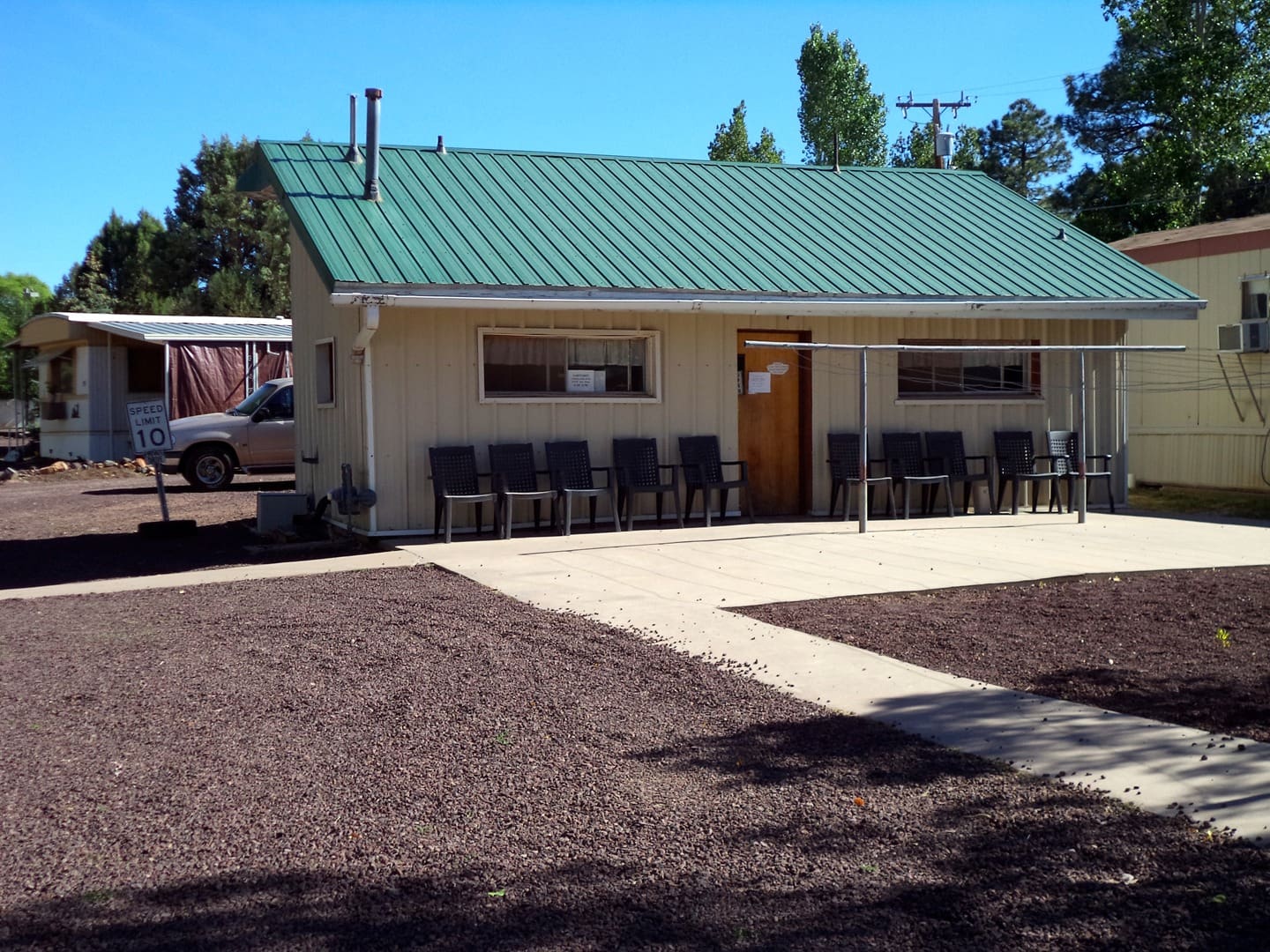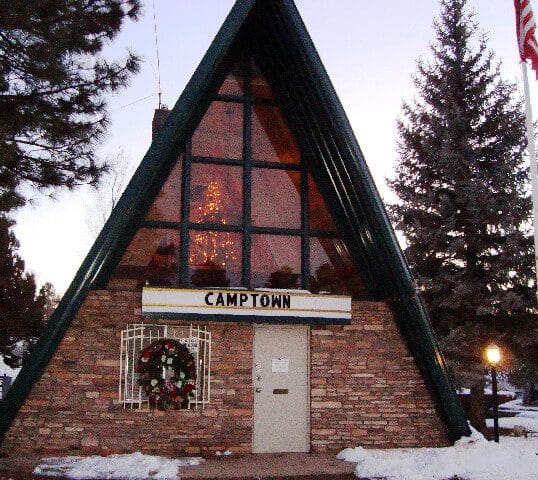 Our Management Team is always available to help our Tenants anytime there is a need.
We have On-site Managers and Staff ; Office, Maintenance, Landscaping, Electrician, Plumbing , HVAC and Handymen.
Camptown is Conveniently Located - We're Walk Friendly!
The Show Low City bus stops right out front of the park on its regular daily multi-stop daily route
You don't need a car to get around town when you're living here at Camptown. We also have a great Farmers Market right downtown in the heart of Show Low.
Camptown does NOT have RV Spaces - All of our spaces have permanent Mobile Homes & Park Models!!!